This Month's Special:
GARAGE SALE!
We are Cleaning Out Our Warehouse and
We've found some real treasures and some valuable junk too!
Extended Through Saturday May 15th!
(we keep finding more stuff!)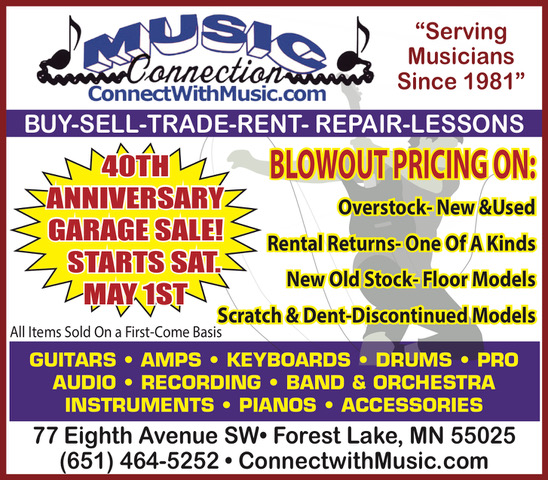 *Old instruments & parts perfect for ART PROJECTS
*Check out our $1 Sheet Music Bin
*Amazing prices on Select Instruments & Sound Gear
*One-of-a-kind & Overstock Cases, Accessories, & Small Goods
*Original advertising signs & displays
& LOTS MORE!